Product description
Boxer Bamboo with a medium length leg. 4.5 cm super soft waistband with a discreet Resteröds logo. Made of a smooth FSC®-certified bamboo-viscose/organic cotton blend. The bamboo provides breathability and makes the boxer shorts soft and comfortable to wear. Composition: 65% viscose-bamboo FSC®, 30% organic cotton and 5% elastane..

MPN: 35-27935-49-19
Material description – Bamboo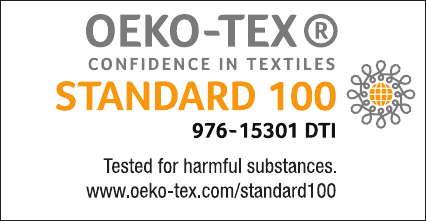 65% Viscose (Bamboo), 30% Cotton (Organic), 5% Elastane
The bamboo you find in the items at intimo is grown sustainably and in good conditions for both animals and humans.
The bamboo viscose fibers add these properties:
Incredibly high softness
Temperature regulating due to air pockets between the fibers
Reduces odor from sweat due to moisture and heat regulating properties
The bamboo plant can grow up to 1 meter per day - completely without the use of environmentally harmful pesticides and other chemicals. That is why the bamboo products from the manufacturers we stock are also all OEKO-TEX® branded.
The bamboo used for the products comes from FSC-certified forests. This means that the bamboo forest is continuously replanted. This also means that existing forest with other types of wood has not been felled to make room for the bamboo forest.
Washing instructions
Bamboo is a natural material.
Gentle wash with cold or hot water up to 40 degrees.
Use a gentle detergent and make sure the clothes are hung to dry in the shade.
For the sake of the environment and durability, we always recommend that you hang your clothes to dry.